Second Asian Savate championships organized successfully in Korea- Chungju from 7th to 8th Sep 2019 in an atmosphere full of energy and friendship!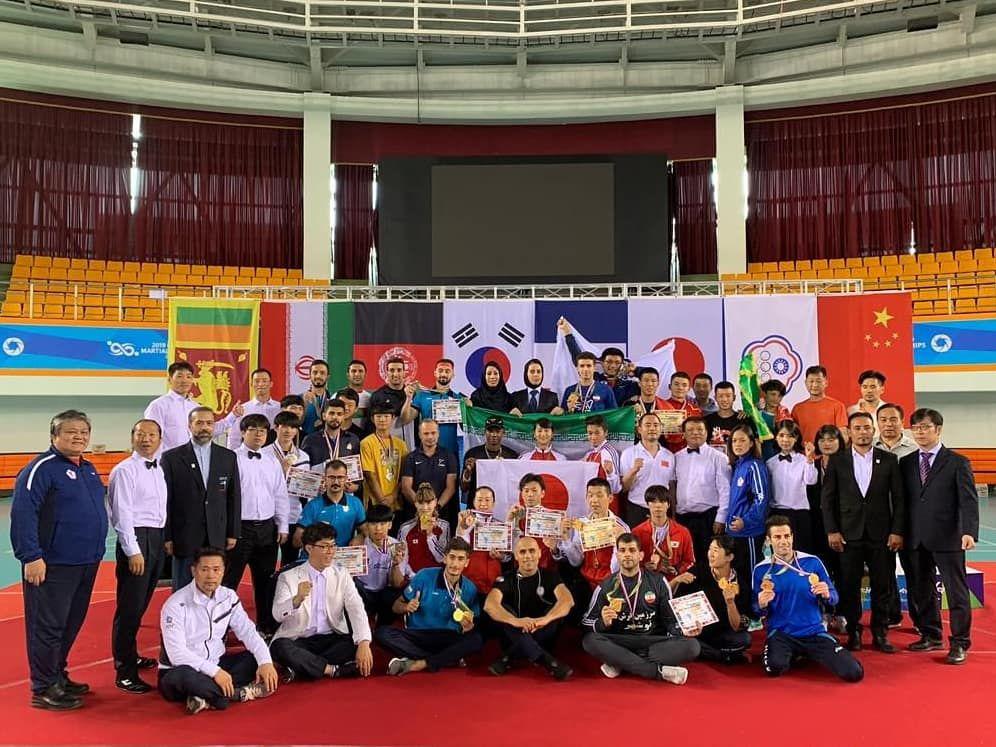 Before Asian Savate championships 2019, all members had a great chance and experience to participate to World Martial Arts Masterships Savate competitions in the same gym.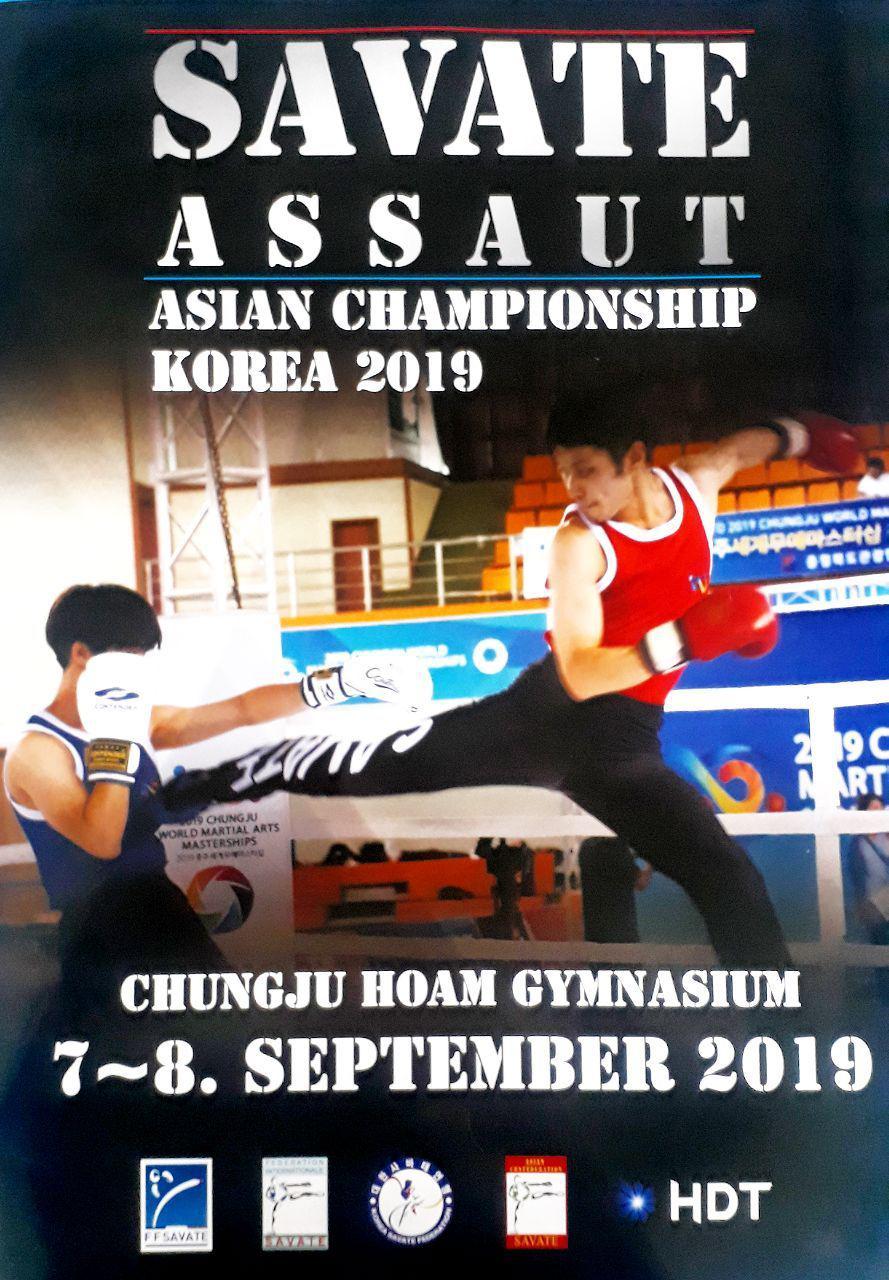 Masterships was a great scene to show Savate development in Asia. Just after that, Asian Savate championships 2019 was a new scene for Savate and its historical backgrounds and discipline. Now Asia is proud of its members and their cooperation.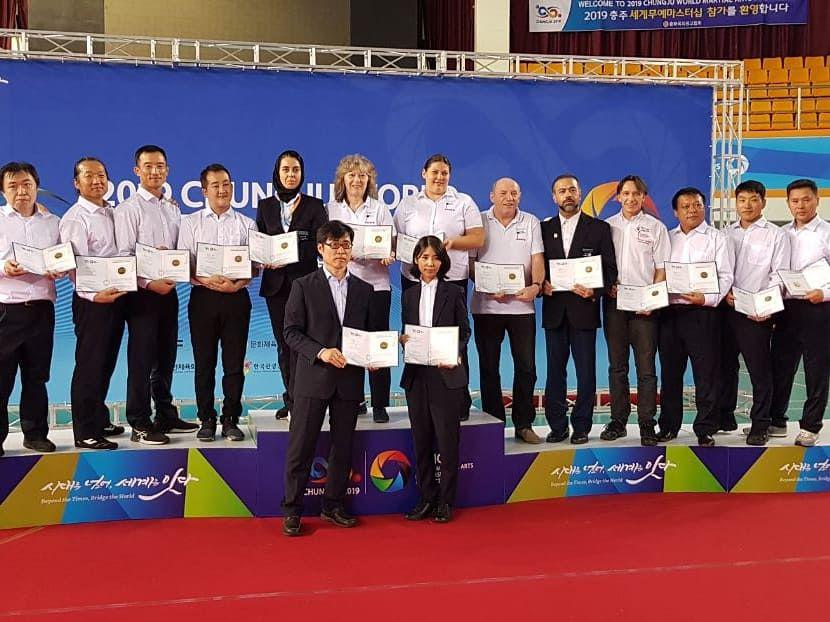 In this championship, Iran could get 5 gold, 2 silver and 3 bronze medals and first place in Asia Savate. Japan got 3 gold, one silver, 2 bronze and second place and host country Korea got one gold, 6 silver, 5 bronze and third place! While China had the chance to save the last gold one bronze and forth place!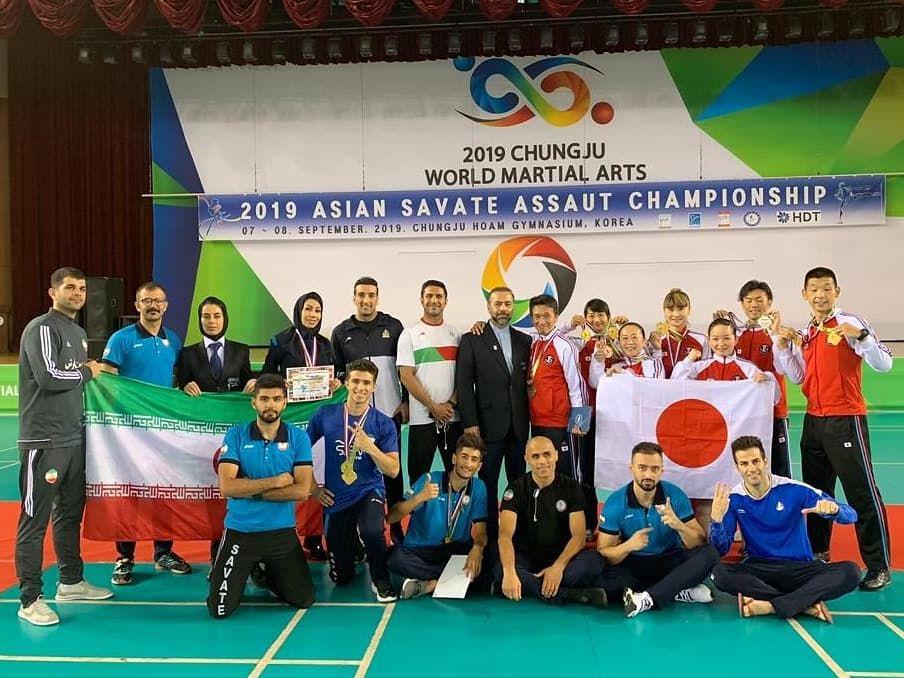 Before starting the competitions, ASC congress was organized. Dr. HamidReza Hesaraki ASC president gave thank to all members specially Japan, Korea, Iran, China, Chinese Tipei and Afghanistan as present countries and suggested China Savate federation to organize Third Asian Savate championships in June or July 2020 before world Savate championships. This suggestion agreed by China and all members.
It is important to thank FISav president dr. Julie Gabriel, Mr. Gilles LU DUIGOU FISav vice president and MS Maia Odzich Chairwoman of FISav refereeing commission for their hard working and kind cooperation with ASC.Moreover Mr and MS Kim president and secretary general of Korea Savate federation for their warm welcome, hosting and all their efforts towards the best organization!