The 3rd technical & coaching Savate seminar of Asian Savate Confederation took place from 11th to 13th January 2018 in the province of Alborz-Iran. 350 Savate athletes of different ages from 25 provinces participated in this seminar. In addition, delegations of the Afghanistan Savate Federation took part in this seminar.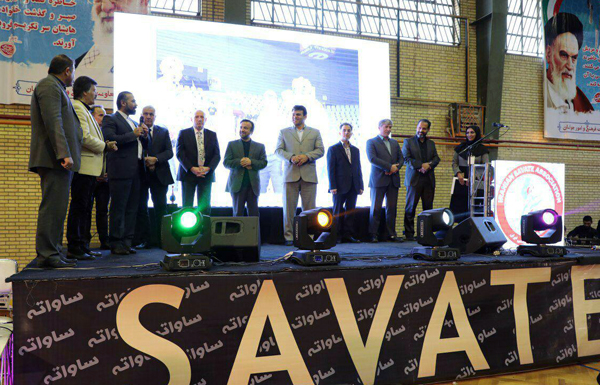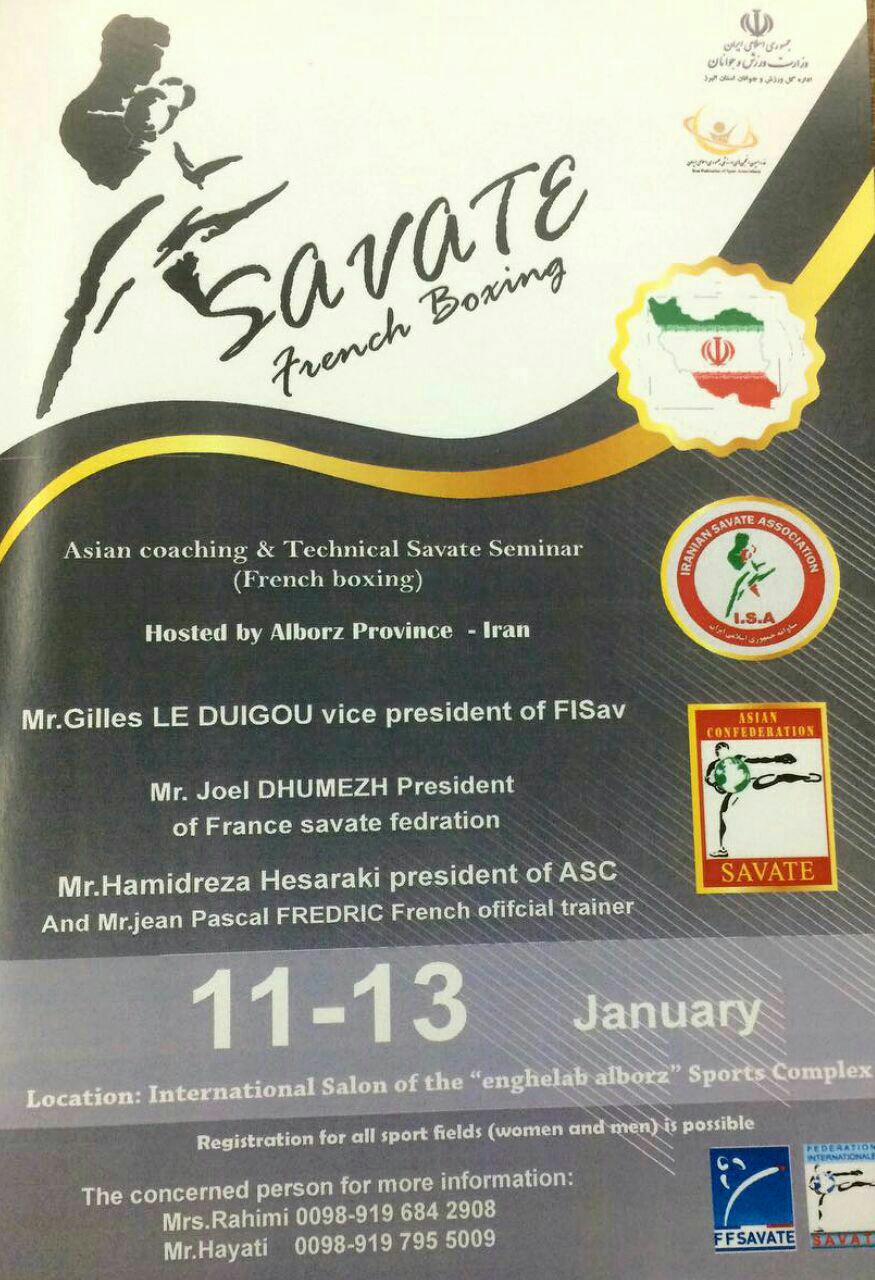 The participants were trained under the supervision of Mr. Jean Pascal SANTORO, French trainer of techniques and tactics of Savate. It was a very successful seminar and an impressive opening ceremony.
The program included meetings with officials of the Iranian Sports Ministry, the French ambassador, the sports organization of the Tehran municipality, and the Olympic academy.
Mr. Joel DHUMEZ president of French Savate federation, vice president of FISav and European Savate confederation and . Mr. Gilles LE DUIGOU Vice President of the International federation of Savate and French Savate federation were invited by Iranian Savate association as VIP guests.
During the seminar, the new ASC office was also opened by the French Savate officials,too.