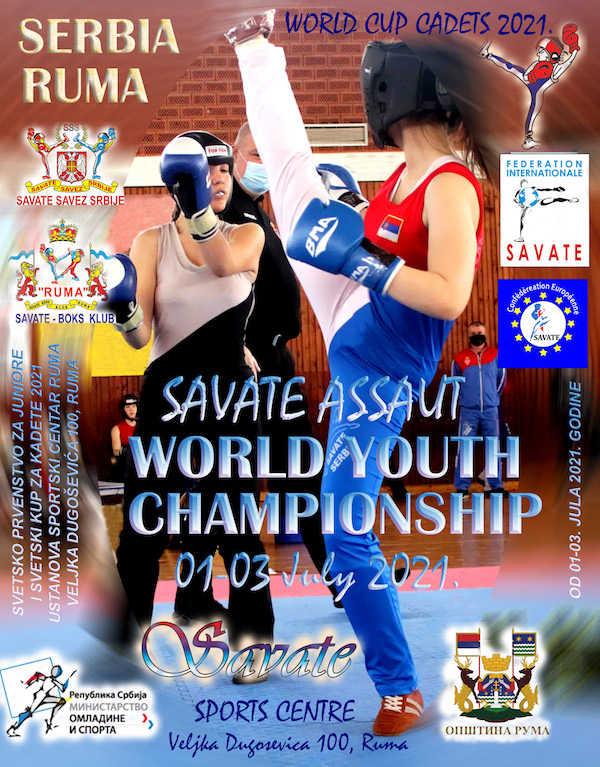 Hits: 2940
Rating:

( 1 HELIX3_COUNT_RATING )
The World Youth Savate Championship is due to take place in Ruma, Serbia, from 1st to 4th July. There will be a World Cup event for children aged 13 & 14 years at the same time.
The Qualifying Tournament of the World Combat Championships is scheduled to take place in Weiz, Austria, from 29th July to 1st August. The tournament will be preceded by World Cup events in Assaut and Canne.